Welcome To Our Website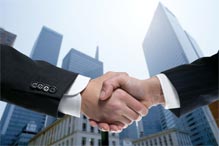 At EKS Accounting and Bookkeeping Services, we specialize in Small Business Accounting Services, Bookkeeping Services, Small Business Payroll Services, and taxes. We know that as a small business owner, you carry the responsibility of growing your business in a very competitive market place. We take care of your bookkeeping and accounting needs so that you can focus on building a great business and generating sales.
We offer a full range of Accounting and Bookkeeping services for small businesses, and our clients' satisfaction is always our goal. Our Expert Tax Consultants would serve you quality and comprehensive services that will save you money because we cover all your accounting and bookkeeping needs from the beginning to year end.